• Tulika Bhatnagar • Curiosities • Decor • Decorative Arts • Lifestyle
Let's not get mindless and pick it all. The shopping experience is all about visceral impulses to possess. The Like it - Love it - Gotta have it reflex. After all, humankind as we know is "Hunter & gatherer".  But there are a few things that are genuinely covetable. And you would love them even after the novelty is over. Hopefully for many seasons to come.  So here's my list of the fabulous five.  A good tureen There is serveware, and then there are tureens. Every time you use them, they effortlessly take the centerstage on the table display. If they are from...
---
• Tulika Bhatnagar • Decor • Parrot & Lily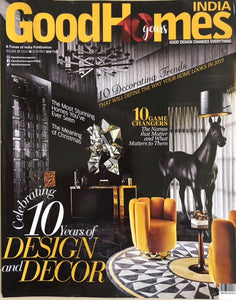 Recently,  one of our favourite  magazines, Good Homes India published their tenth anniversary edition. We were ecstatic to be chosen in their feature - 10 Game changers - The names that matter and what matters to them.  Although computer screen can never match its beautifully drafted paper edition, we still thought that for those of you who missed it, this would do.  You could of course go over their beautiful website here  REVIVING CLASSICAL DESIGN Tulika Bhatnagar of furniture brand Parrot and Lily sheds light on reviving classical decor style BY GOODHOMES ON JANUARY 15, 2019 Associated with royalty and a certain...
---
• Tulika Bhatnagar • Decor • Decorative Arts • Furniture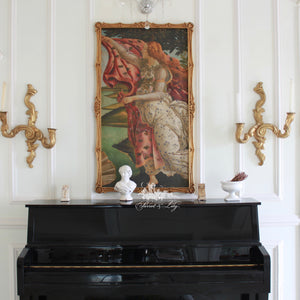 "'But was Narcissus beautiful?' said the pool. 'Who should know that better than you?' answered the Oreads. 'Usdid he ever pass by, but you he sought for, and would lie on yourbanks and look down at you, and in the mirror of your waters hewould mirror his own beauty.' And the pool answered, 'But I loved Narcissus because, as he lay onmy banks and looked down at me, in the mirror of his eyes I sawever my own beauty mirrored.'"  Such has been the power of mirrors since history has been recorded. There has probably never been a more consistent...
---
• Tulika Bhatnagar • Decor • Parrot & Lily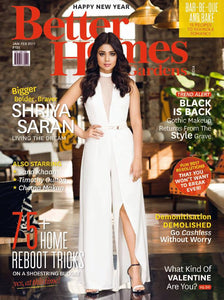 To say that this year has started on a good note is an understatement. Sometimes, things happen faster than you can pause to comprehend them. And when the day is done and gone, you smile.  I'm so happy that our home was featured in the January Edition of Better Homes & Gardens. We couldn't have been more ecstatic when they contacted us, while we were in Maldives. If I begin to tell you how we put our home together the very day after returning to India, you'd probably laugh.  Hope you enjoy reading this article as much as we did. ...
---
• Tulika Bhatnagar • Decor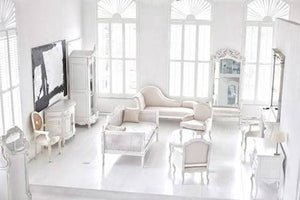 Recently, I had shared some beautiful pictures and inspirations that had classic furniture in a contemporary room setting. I'm always of the opinion that you don't have to label your home to one exact style or period of decor. You just have to have the aesthetic sense to bring everything together in perfect harmony. And do restrain from falling into design fads. They look good but get outdated very fast so sticking to, and investing in classics is a very good idea.  Like for my home, I can proudly say that I have tried to mix the Sinhalese/Deccan tropical and...