• Tulika Bhatnagar • Decor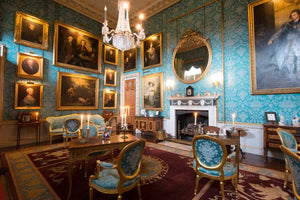 We need all the inspiration we can to get through the notorious Wednesday. So we are curating some of the most timeless and astounding rooms for all of us to get inspired.  This week, we would love to bring our attention to this gem - The Turquoise Drawing Room at Castle Howard.  Everything about this room is discerning elegance. The stunning silk wall covering is a show stopper in it's own right. Imagine the designing mastermind that went into coordinating the pattern on the wall with the silk upholsteries of the furniture. That's the beauty of customisation. This room is...
---
• Tulika Bhatnagar • Children • Decor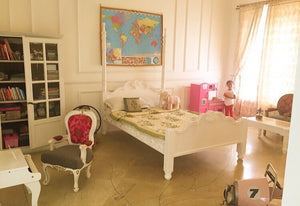 If you haven't noticed, toddlers are a whimsical bunch. Hyper stimulated as they are, they could be painting at 11, and jumping in trampoline at 11:15 am. As a parent, I feel it is a good idea to have a closet full of constructive things. If you can make the whole thing look beautiful for the most part, it's a huge added plus.  Books – Probably your best friend. Some books that I would recommend are  0-6 months – Mr. Brown can moo (Dr. Seuss), Higher higher (Leslie Patricelli), From head to toe (Eric Carle). Honestly, I can get an academy award for...
---
• Tulika Bhatnagar • Decor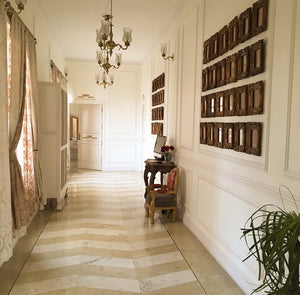 Meet the home décor nemesis – The Gallery. You could plan every last detail of your bedroom, bathroom, even kitchen, but when it comes to the gallery it's always a tricky preposition. As much as we are scared of this abominable conduit, decorating your gallery the right way can give envy to any room in your house.  It can be used as a continuation of theme or a transitional space, or even a creative muse. One of the most obvious gallery décor is to display your family photos, because you know that only very intimate people would cross your...
---
• Tulika Bhatnagar • Cinema • Decor • Lifestyle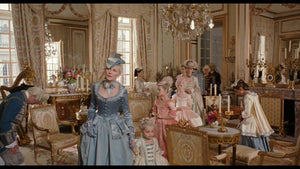 Baby it's cold outside. It's that time of the year when you just want to sit at home with a big bowl of soup and turn a classic on the TV. I came up with five of my favorite movies with brilliant aesthetics. I have always liked movies that inspire brilliant visuals. Of course a good story doesn't hurt either. Subliminally, I hope that watching movies like these would inspire you. So here it goes Brideshead Revisited (2008)   The outstanding late seventeenth century Castle Howard nestled just outside Yorkshire plays as much a character in the movie as the...