• Tulika Bhatnagar • Curiosities • Decor • Decorative Arts • Lifestyle
Let's not get mindless and pick it all. The shopping experience is all about visceral impulses to possess. The Like it - Love it - Gotta have it reflex. After all, humankind as we know is "Hunter & gatherer".  But there are a few things that are genuinely covetable. And you would love them even after the novelty is over. Hopefully for many seasons to come.  So here's my list of the fabulous five.  A good tureen There is serveware, and then there are tureens. Every time you use them, they effortlessly take the centerstage on the table display. If they are from...
---
• Tulika Bhatnagar • Decor • Decorative Arts • Furniture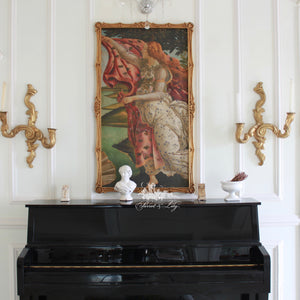 "'But was Narcissus beautiful?' said the pool. 'Who should know that better than you?' answered the Oreads. 'Usdid he ever pass by, but you he sought for, and would lie on yourbanks and look down at you, and in the mirror of your waters hewould mirror his own beauty.' And the pool answered, 'But I loved Narcissus because, as he lay onmy banks and looked down at me, in the mirror of his eyes I sawever my own beauty mirrored.'"  Such has been the power of mirrors since history has been recorded. There has probably never been a more consistent...
---
• Tulika Bhatnagar • Decorative Arts • Furniture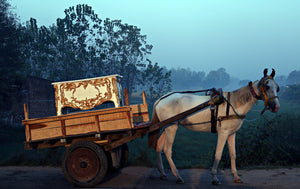 Probably the least considered and thought about piece of furniture until you own one is the Commode. If I just ask you to think of people or places where you've spotted it, I'd expect you to go blank. I hope you're not mixing commode with console tables, because they are two very different pieces, although stunning in their own right.  Commodes could be described as chests of drawers, or consoles with storage that have been made beautiful, but that's as curt as saying that diamond is a beautiful stone.  Although antiquated mostly because of the high value of making one, these...