• Tulika Bhatnagar • Children • Travel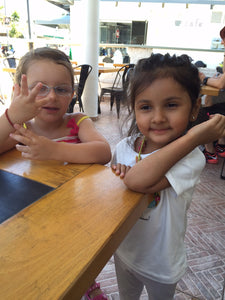 Recently, I wrote a blog for a phenomenal children's learning & development center - Nutspace. I simply adore what they do, how they inculcate so many skills that our children need in this day and age from communication to social & emotional learning, all through activities and storytelling. What makes this endeavor even more endearing is that the dynamic founder  Rohini Vij is following her passion & is good at it, so it exudes brilliance. I shared an anecdote from our recent trip to Greece, and I'd love to share it as it appeared at the Nutspace blog.  "There are many things that just can...
---
• Tulika Bhatnagar • Children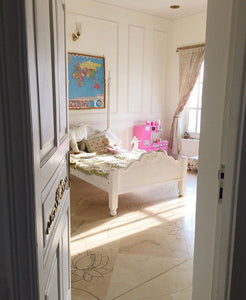 When it comes to buying things for the little ones, or as I may say for Sayuri, I have always been very cautious, particular and selective. I feel that if something only holds value for six months, I can do without it. Case & point - I never got a bassinet (as adorable as they might be), baby rocker and a baby monitor. For the most part, I am very wary of consumerism and how brilliant advertising makes us believe that we need something even though we don't. But I can definitely say that there are some toys that I...
---
• Tulika Bhatnagar • Children • Culinary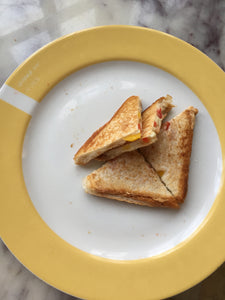 I know this has absolutely nothing to do with design or interiors, but my daughter just completed her nursery and I realised how fast did this one year go. I still remember her first day at school, which is when this picture was taken. We all were very happy, except for little Mr. Butters, the poodle. He protested by not coming inside the kitchen.  I know a lot of moms who are starting this new phase of sending their kids to school for the first time, and I thought that sharing some easy and fun lunchbox ideas would be nice. ...
---
• Tulika Bhatnagar • Children • Our Friends • Travel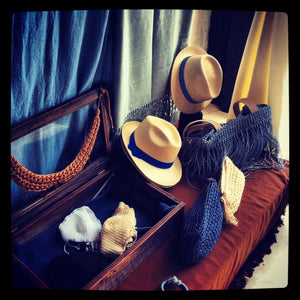 The quintessential fun mom - Devina of 'My Little Pudding'. Radiating with positive energy, her smile is infectious, in fact her little adorable pudding of a son - Armaan gets it from her. She's a britannica for moms. A super blogger, she indeed puts the sweetness in motherhood. If you're not following her blog, you indeed are missing out. I absolutely love & adore her. In fact, her positive energy was my biggest push when I started Parrot & Lily. So glad, I get to call her a friend.  One of her many talents is luxury travelling every second week...
---
• Tulika Bhatnagar • Children • Travel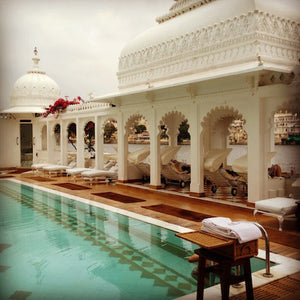 A very good friend of mine just became a mommy. She loves to travel, and wanted me to suggest a few places to go with her newborn. Suddenly I went into a time machine.  I've always been very spontaneous about travelling. Getting to Jakarta and then wondering which island we would fly to - that's classic us. Or leaving for Manali without any plans and then deciding to carry on to Spiti Valley, and buying winter clothes on the way, that's us again.  But when you have a baby, things change. Suddenly, you find yourself calculating the transit time, and calling...