• Tulika Bhatnagar • Children • Decor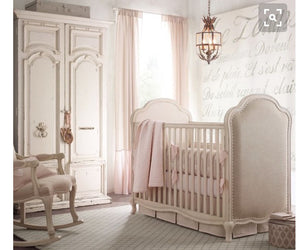 It's not a secret that Nurseries are the most adorable rooms in any home. And why shouldn't they be, after all they're that room of the house where the most love in decorating goes. I don't know any mom, or dad who doesn't want to give their little one anything less than an enchanted wonderland. I remember the countless number of hours I spent reading about nursery decoration, planning & designing the prefect cot & dècor that goes around it.  We knew we could not settle for one of those mass produced cribs. I remember endless trips to the mall & furniture stores...
---
• Tulika Bhatnagar • Children • Decor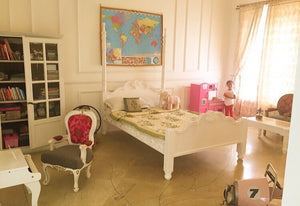 If you haven't noticed, toddlers are a whimsical bunch. Hyper stimulated as they are, they could be painting at 11, and jumping in trampoline at 11:15 am. As a parent, I feel it is a good idea to have a closet full of constructive things. If you can make the whole thing look beautiful for the most part, it's a huge added plus.  Books – Probably your best friend. Some books that I would recommend are  0-6 months – Mr. Brown can moo (Dr. Seuss), Higher higher (Leslie Patricelli), From head to toe (Eric Carle). Honestly, I can get an academy award for...