• Tulika Bhatnagar • Decor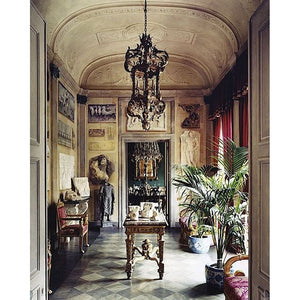 For most of us, good home decor means a clean canvas. We value more clean visual lines and space, and meticulously placed brilliant pieces with their own spotlight. And that is how classic decor is. But like in every art, there are those who break the rules while redefining them. There are those who clutter with uncanny brilliance. That's what planned clutter is all about.  Aesthetes have usually gone for this style for their own personal apartments or homes. It takes a lot of time and in depth understanding to achieve this look. Curating the right things that will go...
---
• Tulika Bhatnagar • Decor
When it comes to home décor, every subtle detail counts – colours, textures, lines, patterns, light and scale. If played around with masterfully, scale can make any room look spacious or a big room look cozy. Of course, we cannot change the size of walls, area of the room, or the ceiling height, but there are a lot of accessories that come to the rescue. They could be area covered by wall art, floor covered by carpet, drop of the chandelier, and of course – Furniture. Undoubtedly, the scope of discussion on scale is really vast, but I've taken a...
---
• Tulika Bhatnagar • Children • Decor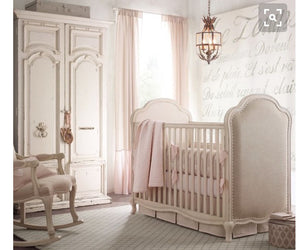 It's not a secret that Nurseries are the most adorable rooms in any home. And why shouldn't they be, after all they're that room of the house where the most love in decorating goes. I don't know any mom, or dad who doesn't want to give their little one anything less than an enchanted wonderland. I remember the countless number of hours I spent reading about nursery decoration, planning & designing the prefect cot & dècor that goes around it.  We knew we could not settle for one of those mass produced cribs. I remember endless trips to the mall & furniture stores...
---
• Tulika Bhatnagar • Decor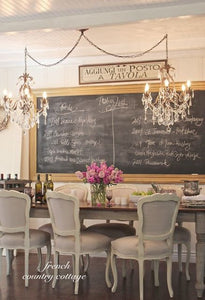 If your perception of classic furniture is your grandfather sitting in his uptight chamber, think again. The beauty of all things classic is that they are timeless. It's as versatile as a navy blue suit. You could wear it to business meetings or show up at any party and never look over or under dressed. All you need to do is just adjust the tie.  Classic decor looks as beautiful in a contemporary, modern setting as it does in the perfectly arranged mansions of the past.  Mansions with wall papered walls & 20 feet high ceilings aren't the only habitats for this...
---
• Tulika Bhatnagar • Decor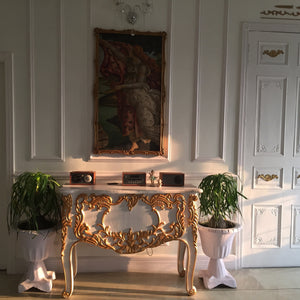 Much like cooking & dressing up, every one has their own style in home decor and there are no right or wrong answers. I personally think that whatever gives you happiness should become a part of your home. I personally love an uncluttered style and try to maintain a continuing theme throughout. I guess laying down your treaties for decor style before setting everything up at once is a good idea. I could share what I did with my home decor in this blog.  I chose classic themes for most of my home decor because that represents my inner aesthete....